Hey y'all!
It's the dead of winter right now and the only thing that is making me feel better is that I have been able to keep my winter skin AWAY! I am staying moisturized and hydrated- I can even self tan without ending up like a patchwork quilt. It's a miracle.
I wanted to share some of my favorite beauty buys right now- everything from mascara to face masks to hair cremes. Everything is linked here and also in the LIKEtoKNOWit app!
MAKEUP STEALZ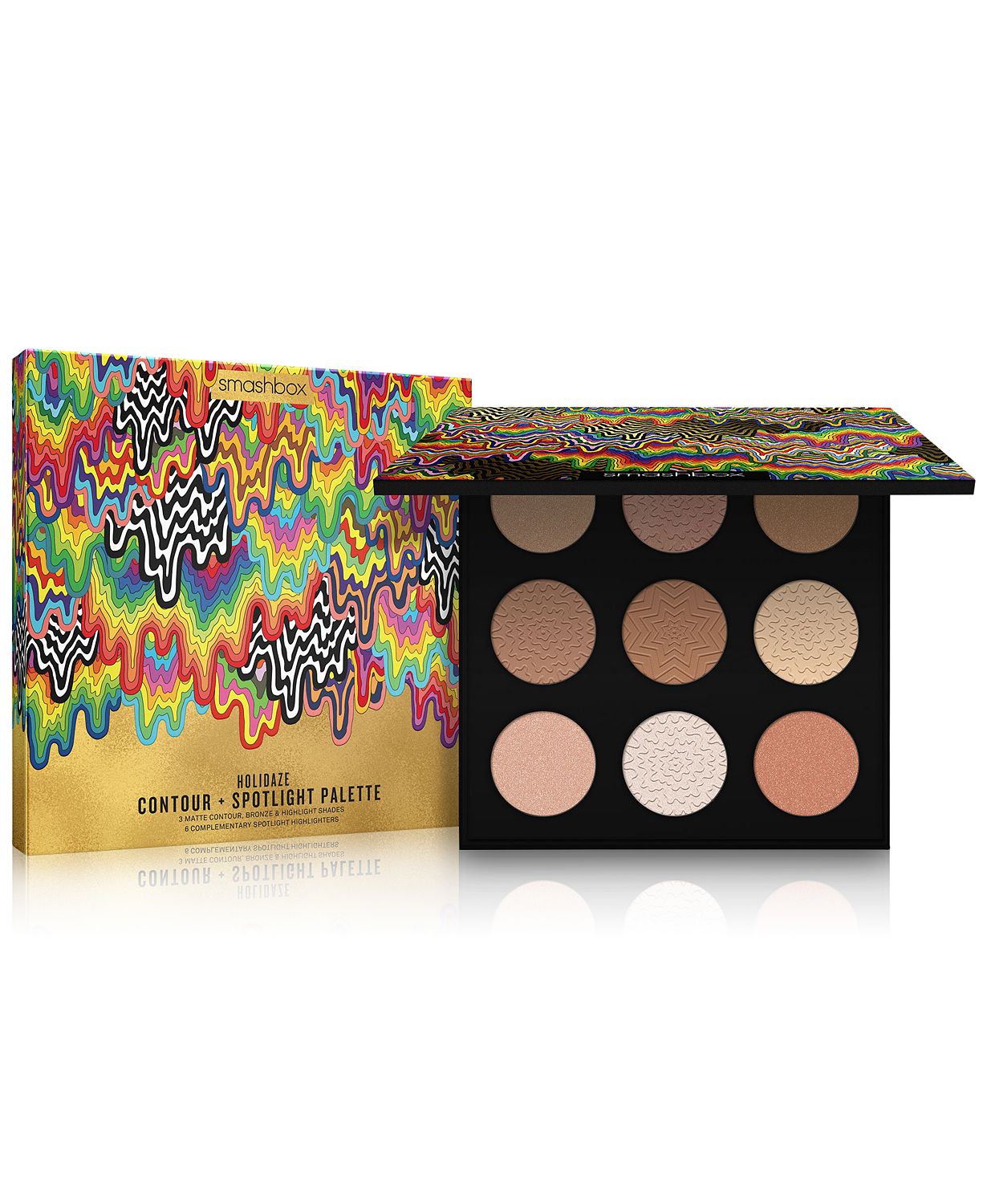 Smashbox Holidaze Contour & Spotlight Highlighting Palette– I got this for Christmas because my mom is an ANGEL and I am OBSESSED. I use it every day! Pretty pumped because it has bronzer/blush options even for the palest of skins aka me, a ghost.
Belk Beauty Shine On Lip Gloss– I was skeptical because that's who I am as a person and I had never tried Belk's beauty line before, but I love their lip glosses! This is the set I'm currently using for any and all of my red lip looks.
Maybelline Colossal Big Shot & Covergirl Lash Blast Volume– I am sorry to report that I don't wear falsies (since some people have asked). I have 2 things going for me in life: my eyelashes on my left eye and my eyelashes on my right eye. However, I DO have a pretty good trick to enhance them- I use Covergirl with a big brush to get alllll the way down to the roots and then I finish with Maybelline's smaller brush to get all the tips and outside edges.
SKIN STEALZ
Formula 10.0.6 Face Masks– I have been using these masks for years and I have yet to find one that I don't like. They have soooo many good, different options for every skin type and need. One of my all time faves is the Be Berry Bright coffee and goji berry mask because it turns into a scrub when you're washing it off! 10/10, your face will feel as smooth as a baby's bottom.
St. Ives Oatmeal and Shea Butter Lotion– If you have dry winter skin, you need this in your life. I'm not a scientist but I can literally FEEL my skin absorbing this lotion and getting moisturized (is that weird?? that's normal right). Spoiler alert- I get eczema in the winter from the air being so dang DRY and this is the only lotion that has helped.
Neutrogena Hydro Boost Water Gel– I actually really like the whole line of Hydro Boost, including the cleansing gel. I swap out my usual face wash and lotion for this stuff in the winter and I love it. It feels so light and clean like you're just sitting under a waterfall and it's moisturizing your face. I'm not even being dramatic. I've never been dramatic in my LIFE.
HAIR STEALZ
R + Co Park Ave Blow Out Balm and Waterfall Moisture Shine Lotion– These were both recommended by my hair salon and I wish I had known about them YEARS ago. The blow out balm keeps your roots full of volume and you can be really bad at drying your hair (as I am) and you'll STILL look like you walked out of the salon every time. The moisture shine lotion is the only shine serum I've ever put in my hair that actually makes it shiny. I'm HOOKED.
Beauty Smarts Shower Cap– That's right, fam. Hop in the time machine back to 1958 and get yourself a lined shower cap! If I wash my hair every day in the winter it will literally fall out of my head. So instead, I keep my hair safe and humidity-free in the shower with a shower cap. It's $7. You'll thank me later.
Teleties– I've said it once and I'll say it a thousand times- get yourself some TELETIES. If I put my hair up with a Teletie before I work out, that ponytail isn't going anywhere. They work great for thick hair, thin hair, fine hair, horse hair (probably I don't have a horse but I imagine if I did it would look DOPE running around with a Teletie ponytail). Get. Teleties.
Unfortunately, this isn't sponsored, but if Teleties or Neutrogena would like to sponsor me, I would HAPPILY accept! These are all products that I'm using right now. I literally am typing this while the Be Berry Bright face mask is making my skin brighter. Amazing.
Want more beauty stealz and deals? Make sure you're following me on the LIKEtoKNOWit app and on Instagram!
What are your favorite beauty finds or ways to keep your winter skin hydrated and healthy? Let me know in the comments below!